If we think about temples we often though of them about being boring but it's different here at Bali, not only you could see the beautiful temple also the background view it's breath taveking. Here are some of the famous temples you could visit at Bali :
Tanah Lot Temple
Tanah Lot Bali is one of the most famous temples you could come by at Bali. With its beautiful temple located at the outcrop, it's a very stunning view. Accompanied with the waves around it, this sea temple makes you wanting to take pictures of it. If you going there until the evening, don't you worry because at Tanah Lot Temple you could enjoy one of the best sunset at the island.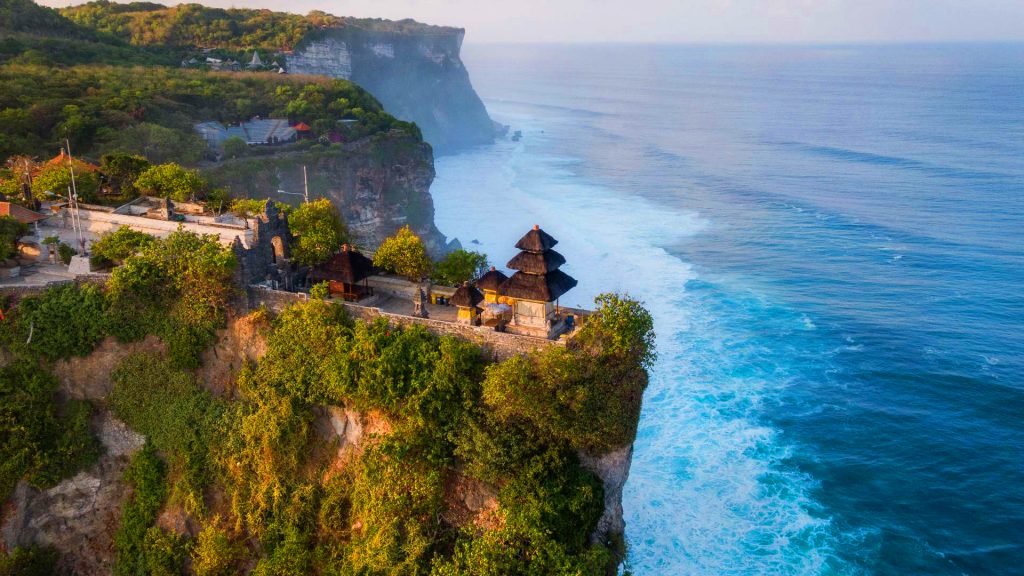 Located on top of a cliff, this temple is one of the best temple to visit at Bali. 250 feet above the waves with a gorgeous views of the ocean and the sun you will find peace here. At Uluwatu you could rent a villas and enjoy the ocean breeze every morning and visit this temple with a ease.
Located on top of a lake, it's known to be one of to be the famous landmarks at Bali. If you take a brochure that said "visit Bali" very often you would see the Ulun Danu Beratan Temple. Located beside a beautiful lake, the temple offers you a very stunning view for taking pictures.
Although these temples are beautiful, there are quite far from one to another but you don't need to worry too much because Nemod ID is ready to help you with this situation. With Nemob ID you can rent a vehicle to get rid all of your troubles. Nemob ID also offers you with a driver to help you travel across Bali with ease.
Thank you for reading.